Microsoft hat jetzt, mit Ende August, die erste Version SharePoint Server 2016 Preview zum Download gestellt. Zusätzlich ist ein "SharePoint Server 2016 IT Preview Reviewer Guide" verfügbar. Dieses kurze Dokument informiert über die neuen Funktionen in SharePoint Server 2016 IT Preview.
Hier geht es zum Download des Gudies: SharePoint Server 2016 IT Preview Reviewer Guide
Der Guide ist hübsch aufbereitet und besteht aus insgesamt 21 Seiten – recht kurz und bündig.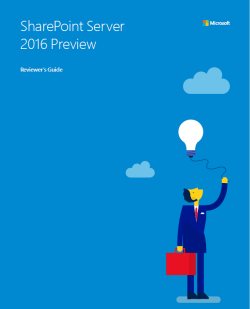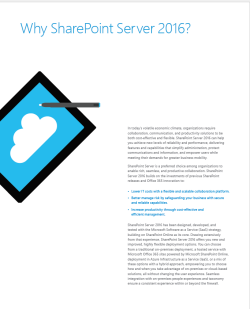 Das Inhaltsverzeichnis behandelt die Themen Cloud Inspired, Reliable, Cloud Accelerated, Experiences, Intuitive, Compliance, Secure, Conclusion, Resources.
Wer sich online über SharePoint informieren möchte, findet viele weitere unter dem Link SharePoint für IT-Experten – jedoch derzeit nur für SP 2013.
Mehr Neuigkeiten über SP 2016 (von der Ignite Conference im Mai) gibt es u.a. in diesen Session-Aufzeichnungen auf Channel9: The Evolution of SharePoint: Overview and Roadmap und What's New for IT Professionals in SharePoint Server 2016.
Eine schöne, ganz aktuelle Zusammenfassung der neuen SharePoint 2016 Features bietet TechNet:
New and improved features in SharePoint Server 2016 IT Preview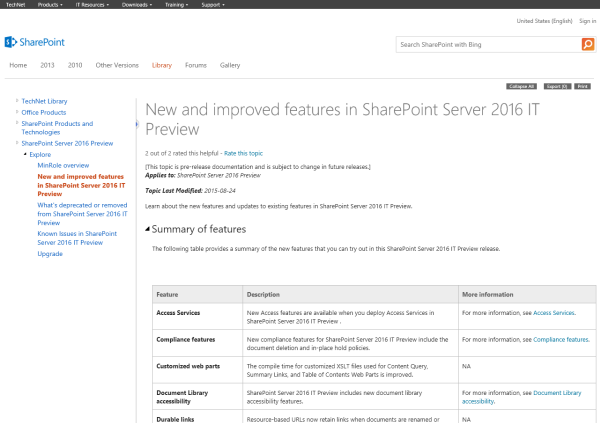 Das Beste zum Schluss – die Bits:
SharePoint Server 2016 Preview kann bereits seit 24. August downgeloadet und getestet werden.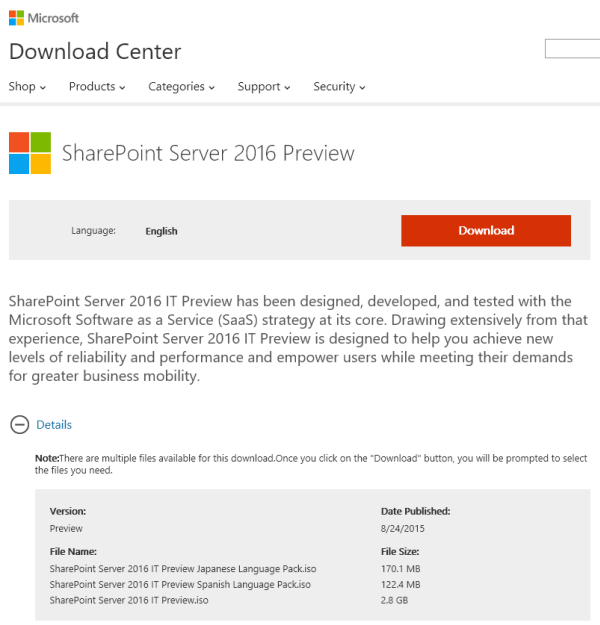 Auf YouTube gibt es ein kurzes Video mit Bill Baer, SharePoint Sr. Product Manager, über die neue Version, die neue Cloud Hybrid Search und Trends in content management, team collaboration und user experiences across devices:
First look at SharePoint Server 2016 IT Preview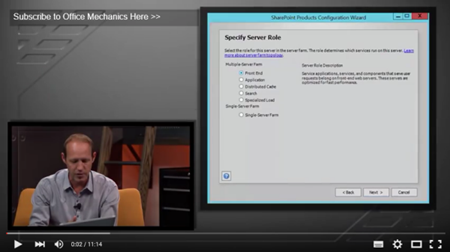 Viel Spaß beim Evaluieren von SharePoint 2016 Preview!
Categories: Cloud, Microsoft, Office365, Office, SharePoint
Source: https://blog.atwork.at/post/sharepoint-server-2016-preview-download-und-it-reviewer-guide