This week, from May 6-8, Microsoft BUILD conference is happening near Microsoft´s home in Seattle, WA. With about 6000 people from around the world, BUILD is Microsoft´s largest yearly developer conference. This year, we learned tons of news, and the best part is, you get the content for free and you can find a complete guide of all news announced at Build here.
Find the highlights and the news at news.microsoft.com/build2019: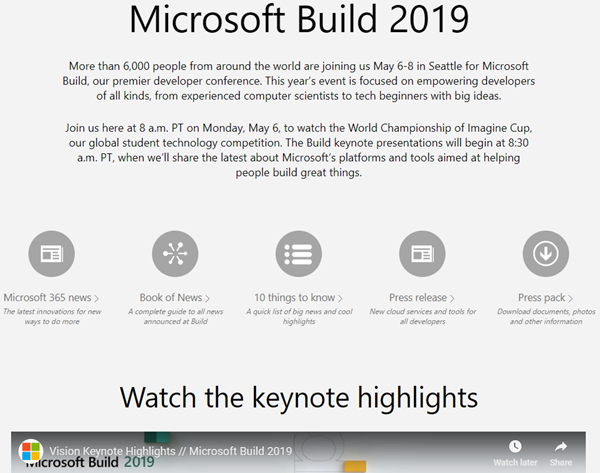 I want to point out the Book of News that contains a cool summarization of the announcements – the new topics presented at #MSBUILD:
Get it directly at aka.ms/Build2019BookofNews.
"The 2019 Build Book of News is your guide to ALL announcements at our leading developer event … about the latest developer, cloud, and collaboration trends and solutions."
So, check it out and have fun watching the cool presentations of BUILD in the next weeks (and months)!

Categories: Azure, Blog, Cloud, Developer, English, Event, Microsoft, Microsoft365, Office365