I am an Ultrabook Fan: Ultrabooks are small, lightweight and easy to handle. You need a lot of adapters (which have some weight too) and Ultrabooks can be used as a permanent working device. On my Ultrabook I am able to test how Office 2011 works together with Office 365. All in all a lot of advantages.

My Ultrabook is the "I am a PC" Version: I use Windows on a separate Partition and have included a second Windows 7 Installation via VHD-boot. Both Windows Installations are present via Bootloader and I can choose between them.
The switch to Windows 8 was an easy going process. First of all I used Windows EasyTransfer to save all my data and settings. The I started the setup process directly from an USB Stick within the Windows 7 Installation.
This is the setup process (please forgive the German screenshots):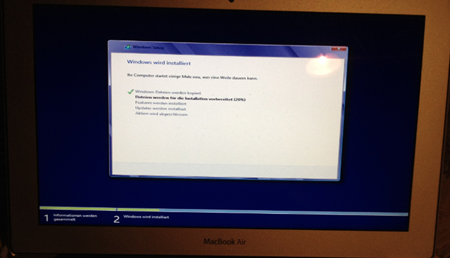 The Setup of Windows 8 took approximately 8 minutes: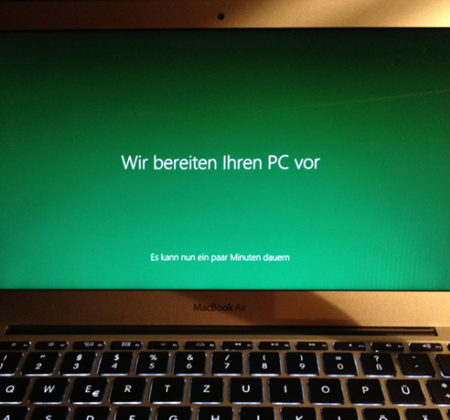 After the installation there is a new bootloader. The "old" VHD was recognized already: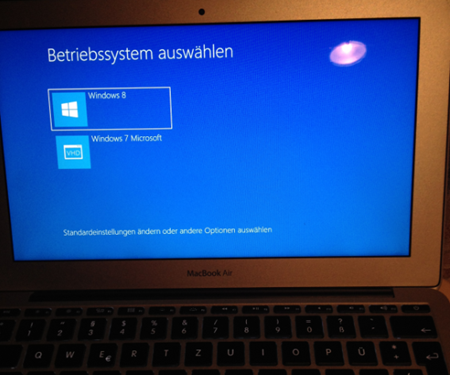 What about the drivers? Windows 8 recognized almost everything. Almost: the USB-LAN Adapter and the Bluetooth drivers are missing. Bluetooth half way: Windows 8 recognizes some devices but not my Bluetooth mouse. The touchpad does not recognize right clicks. Also I could not not see my Mac partition.
To solve that you have to install Boot Camp 4: Boot your Mac partition and prepare a driver stick with the Boot Camp Assistant. Then reboot Windows 8 again and install the driver packages.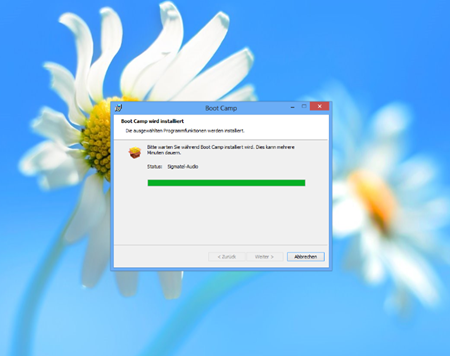 After that LAN, Bluetooth and the touchpad are working as expected. My Mac partition was visible, too.
This is a Screenshot of the installed packages after Boot Camp: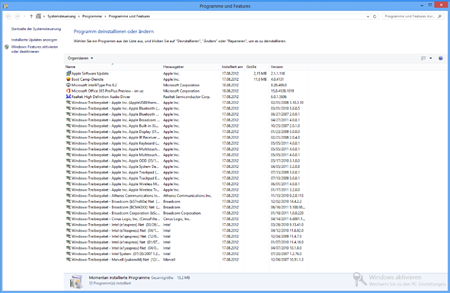 Because I am used to the Windows-style keyboards I removed the Apple-Keyboard Layout and set the Windows partition to start automatically within Boot Camp.
After that you can restore your settings and data via Windows EasyTransfer.
If you like to test Windows 8: all TechNet or MSDN Users can download it already. All others can download a 90 days Trial.
Categories: English, Microsoft, MVP, Windows
Source: https://blog.atwork.at/post/windows-8-on-a-macbook-air