…as highlighted about almost a year ago here, see some impressive current numbers published by Microsoft at
http://news.microsoft.com/bythenumbers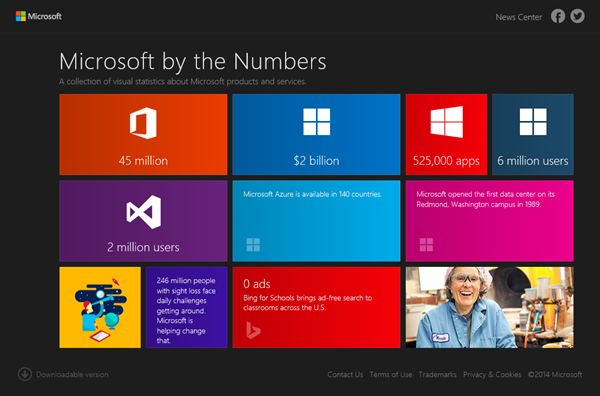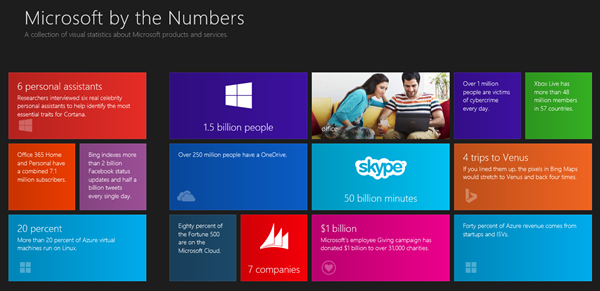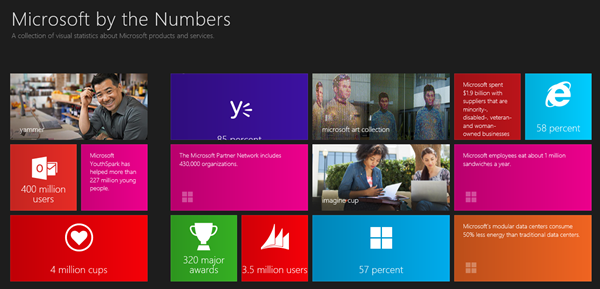 Some highlights:
In the last year Office for iPad apps have been downloaded more than 45 million times.
SharePoint is now a $2 billion business for Microsoft.
Microsoft has more than 430.000 partners.
Microsoft Azure is available in 140 countries.
On average more than 1000 customers sign up for Microsoft Azure daily.
Over 250 million people have a personal OneDrive.
80% of the Fortune 500 are in the Microsoft Cloud
85% of the Fortune 500 are using Yammer.
Microsofts modular data centers consume 50% less energy than traditional data centers.
And much more…
Have a look at Microsoft by the Numbers.
Categories: General, English, Microsoft, Office365, SharePoint, Visual Studio, Windows, Impressionen
Source: https://blog.atwork.at/post/Microsoft-by-the-Numbers-2015