Join the Microsoft Visual Studio Team and the worldwide communities celebrating the brand new Visual Studio 2017 release on March 7th and 8th!
The announcements and the new features will be published in a live event during these two days. See the details at launch.visualstudio.com.
"Visual Studio 2017 is coming on March 7. We're excited to announce that Visual Studio 2017 will be available for download on Tuesday, March 7, 2017! Join us at 8:00 AM PST on March 7 for a two-day online event celebrating the launch of our latest version as well as 20 years of Visual Studio."
Also, there are a bunch of local organized VS 2017 launch events where you can join your dev-buddies, see launch.visualstudio.com/local-events.
Follow and share your own experiences and your history at #MyVSstory!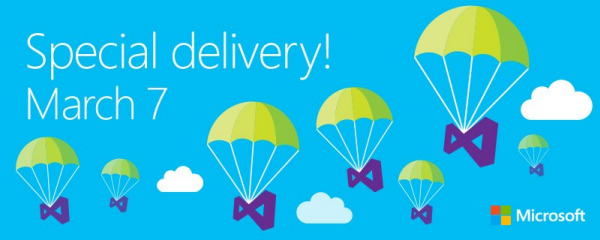 There is still time to register your own, local VS Launch event at VS2017Launch so that Microsoft can support you.
CU virtually at the online event!

Categories: Blog, Developer, English, Event, Microsoft, Visual Studio
Source: https://blog.atwork.at/post/Celebrate-the-Visual-Studio-2017-Launch-with-the-community