We are delighted to be part of Microsoft Cloud Summit 2017 in Paris from January 23th to 25th 2017 at the New Cap Event Center!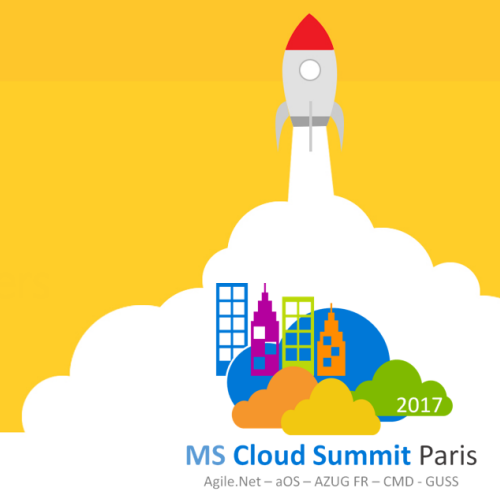 Microsoft Cloud Summit 2017 Paris is a conference organized by AGILE.NET - aOS - AZUG FR - CMD – GUSS and offers:
1 day pre-conference workshops (Jan. 23th)
2 days of conference (Jan 24th-25th)
space for about 900 attendees (the conference is sold out)
7 tracks and 72 sessions, see the agenda
Topics are Microsoft Cloud technologies (Azure, Office 365, Data Platform) and Microsoft Hybrid technologies (SQL Server, SharePoint, etc.)
International and french speakers
Microsoft CVP Julia White with a keynote on day #2
Martina will deliver a session with the interesting title "Go away E-Mail! Modern collaboration with the Office 365 toolset", I, Toni, will deliver a session about "PowerApps for Power Users". See the full agenda here (Follow these links or click to enlarge, day 1, day 2).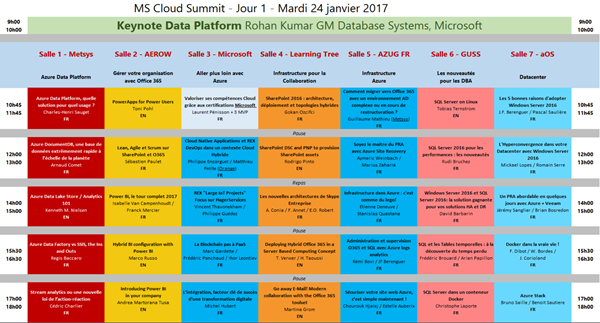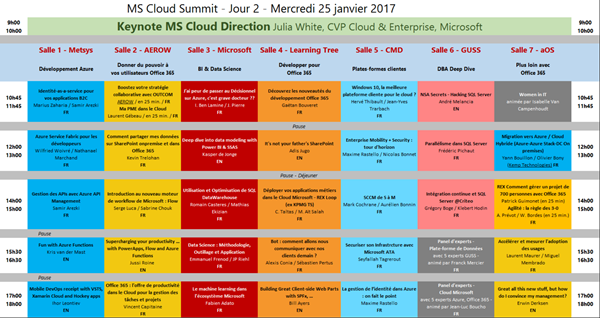 Glad to see so many members of the Office365 community there.
We are looking forward to the Microsoft Cloud Summit 2017 Paris event!
Categories: General, Cloud, English, Event, Microsoft, MVP, Office365, atwork, PowerApps, Yammer, Social
Source: https://blog.atwork.at/post/Microsoft-Cloud-Summit-2017-in-Paris