Commsverse is a dedicated Microsoft Teams community conference focused on improving the use of Microsoft Teams and Viva technologies in the workplace. The conference took place from 21-22 June 2023 in the Brooklands motor racing circuit in Weybridge, Surrey, UK. We are very proud that we could be part of the conference for the second time.

We enjoyed the Commsverse conference held at Mercedes-Benz World at the historic Brooklands racetrack in Weybridge, Surrey, UK as a memorable and exciting experience. The combination of a first-class conference and the history of automotive technology and a prestigious venue created an atmosphere that was nothing short of impressive. Upon entering the world of Mercedes-Benz, participants were greeted by a fascinating environment that perfectly combined history and innovation. The venue's rich heritage as the birthplace of British motorsport adds additional excitement to the conference. The exhibition of past racing legends and the elegant modernity of the facility created an impressive and very interesting environment. There was a lot to learn and a lot to see. To get an impression, see the Commsverse video recap June 2022 Weybridge England from Alexander Eggers.
Commsverse kicked off with a hilarious opening and closing video by the #TeamsBusters (the #commsverse organizer team). Check out their Commsverse 2022 - The C Team video on YouTube!
Update: See this year´s video at #TeamsBusters!
The fantastic Kate Russell, who is a well known technology reporter and author, delivered a great keynote about "Being human in a digital world". Kate looked back at her 25 years of technology reporting and shared her thoughts and insights about shifting global tech-culture and how it might impact the business landscape. She also explained how (not) to use Chat GPT.
The event had a great agenda focused on improving working knowledge of Microsoft Teams. Martina and I had the pleasure to deliver the following sessions at the conference:
Women in Tech Panel Discussion (Zoe Wilson, Onyinye Madubuko, Martina Grom, Peter Rising, Sara Fennah)

Explore Viva with the Viva Explorers (Zoe Wilson, Martina Grom, Simon Denton, Chirag Patel, Al Eardley)

This conference offers a unique opportunity to share expertise and experiences and also to learn more about Microsoft Teams and Viva, two leading Microsoft 365 services revolutionizing the way we connect and collaborate. We also had the opportunity to experience the Mercedes models on a drive with professional racing drivers. That was impressive!
To make it short: The conference was a Formula 1 experience!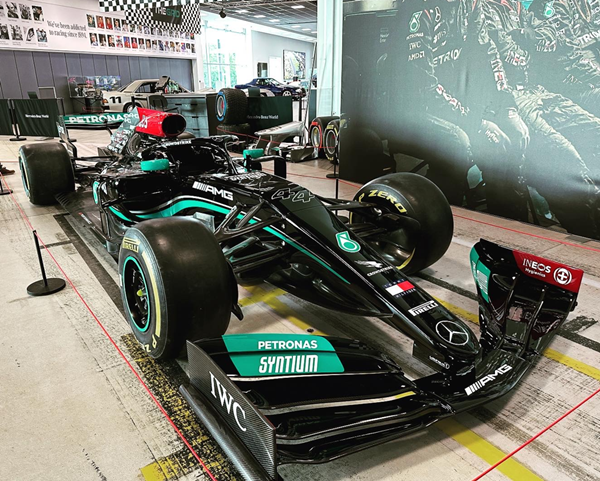 Many thanks for the perfect organization to the Commsverse organizers Martin Boam, Randy Chapman, Mark Vale, Philippa Digby and to the team! We enjoyed being part of it!
Categories: atwork, Cloud, English, Event, Microsoft, Microsoft Teams, Microsoft365, Office365