Modern SharePoint Sites come with two Microsoft buttons on the bottom of each SharePoint page: "Get the mobile app" and "Feedback". Want to remove them from your SharePoint sites? Well, then we have an easy to use solution ready for you.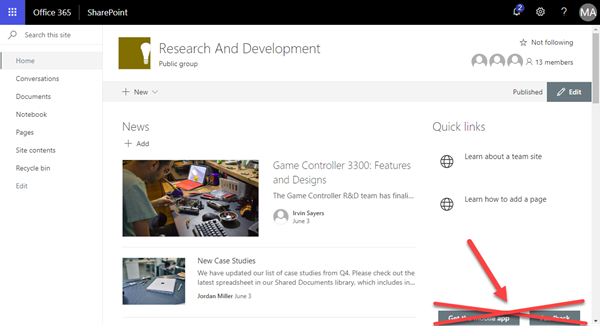 Since the modern communications sites in SharePoint no longer offer any customizations with CSS or Javascript, an app solution is required here. We at atwork have developed such a small app that removes the default Microsoft buttons "Get the mobile app" and "Feedback". The solution is not free, but we offer to purchase it from us. The package comes with the app and a short description how to deploy it.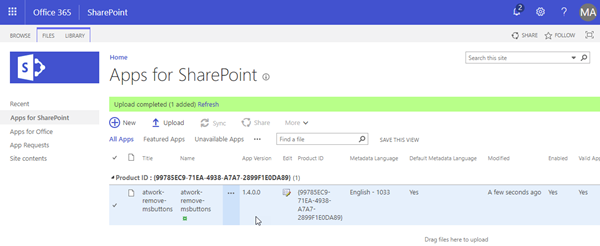 Once deployed, the app can be added to each SharePoint site where the Microsoft buttons shall be removed.
Easy going.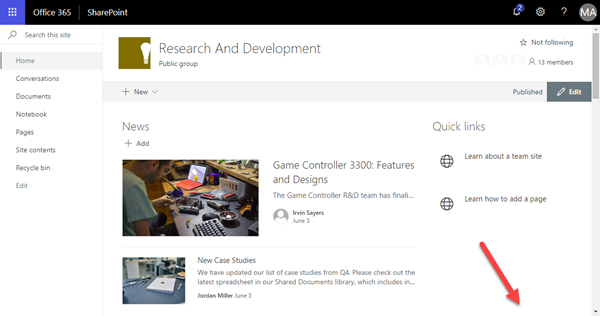 The app could also be used for adding custom corporate designs as well. In case of interest, pls. contact us at office@atwork.at. We offer various other solutions for Microsoft Office 365, have a look at ToolsForOffice365!
Categories: App, English, Microsoft, SharePoint, atwork
Source: https://blog.atwork.at/post/remove-the-Feedback-button-from-SharePoint