Beim zweitägigen Connect(); //2015 Developer Virtual Event hat Microsoft hat eine ganze Reihe an Neuerungen für Developer bekannt gegeben.
In 112 Sessions geht es um Alles, was Developer Herzen höher schlagen lässt: .NET Core 5, ASP.NET 5 RC, Go-Live Support, Visual Studio Code, Visual Studio Team Services, Visual Studio Marketplace, Visual Studio Developer Essentials, Node.js, Docker Support und vieles vieles mehr.

Neben der offiziellen News auf dem Visual Studio Blog News and Announcements at Connect(); //2015 und von Brian Harry News from Connect(); 2015 hat mein Kollege Wolfgang Strasser eine gute Zusammenfassung der Connect-Keynote gepostet: Connect(); // 2015–Keynote Recap. Die wichtigsten Infos auf einen Blick!
Eine der vielen News betrifft Visual Studio Code – das neue "Open Source Visual Studio", welches nun in einer neuen Version auf GitHub verfügbar ist: https://github.com/Microsoft/vscode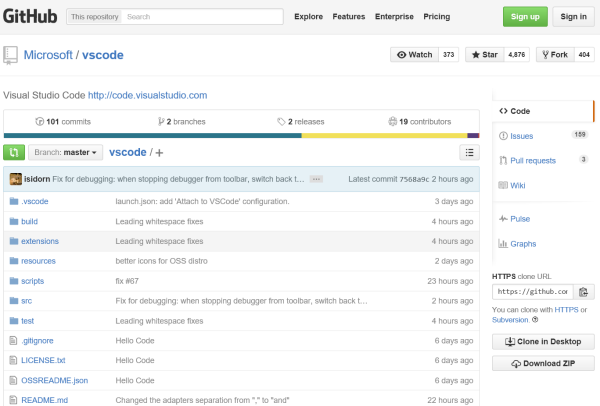 Cool finde ich auch den neuen PowerShell-Support in Visual Studio Code:
Announcing PowerShell language support for Visual Studio Code and more!
"You can even set variables to be watched!", siehe Blogpost und hier.
Es warten 112 Sessions und es gibt unglaublich viel für Developer zu entdecken!
Viel Spaß mit den Aufzeichnungen auf channel9!
Categories: ASP.NET, General, Azure, Cloud, Developer, Event, GitHub, Microsoft, Open Source, Visual Studio
Source: https://blog.atwork.at/post/Connect2015-News-for-Developers