Well, the 4th SPC Adriatics community event happening last week in Zagreb was a blast (see also our notice here). See some wrap-ups and posts of our colleagues here:
Some of my conference snapshots… again, we had very cool, individual T-Shirts

Beside the great feedback on site it's always interesting to get some event feedback in Social Media, so we made a short Twitter Statistics of the hashtag #SPCAdriatics. So, here we go!
Overview
In the last week, since 29th of May 2016 till now (6th of June, 9pm) there have been about 1.500 tweets sent by about 2230 Twitter users. With 33% about one third of the messages have been retweeted.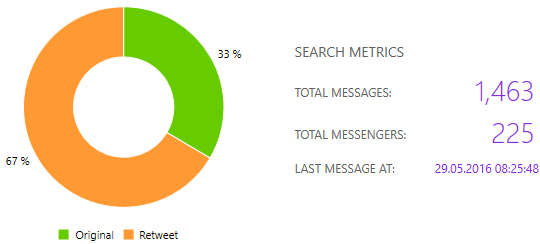 Clients
We see that most Twitter clients being were 60% PC clients, followed by the mobile devices: 26% Android, 12% iPhone/iPad/Mac and still 2% Windows Phones.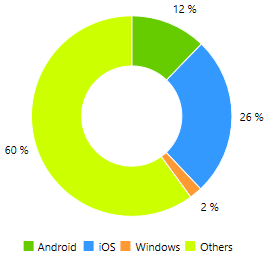 By Date
As expected, first conference day, Tuesday, May 31th, had the most tweets (783 tweets), followed by the second conference day on Wednesday, June 1st, (475 tweets).
Top Hashtags
The trends on Twitter were (besides #spcadriatics.): SharePoint, Office365, MicrosoftGraph, AngularJS, CloudKit365, SPDocKit, DisplayTemplates, Office365dev and PowerBI.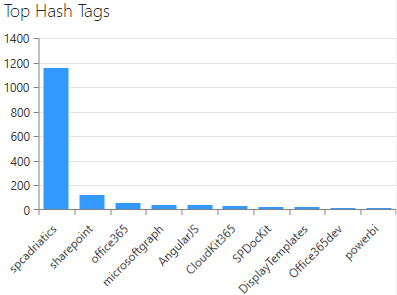 Top Mentions
The Twitter users most mentioned were…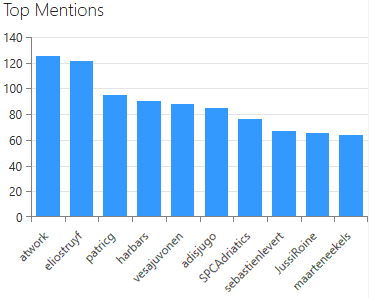 Top 10 Messengers
The following list shows the top 10 Messengers during this week.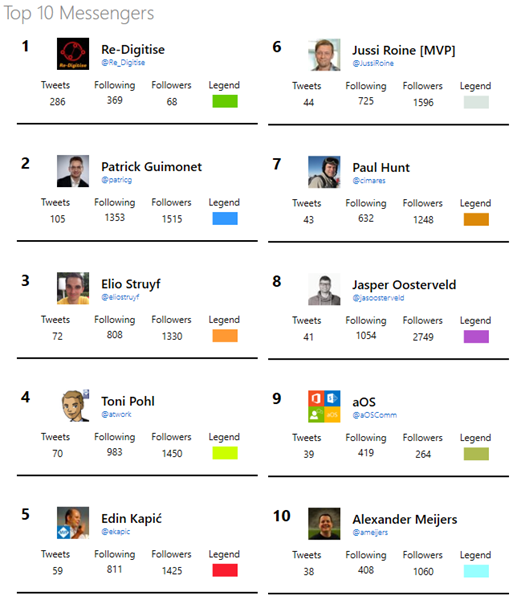 Well, some of the messages of the Top 10 messengers were Retweets (so let's skip @Re-Digitise…):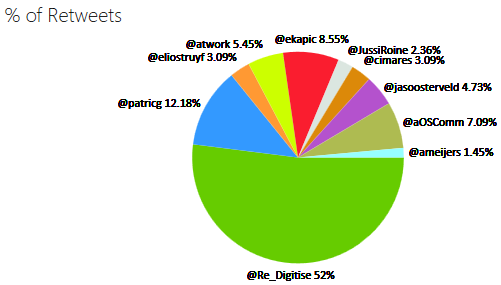 Twitter users reached
By the number of followers of just the top 10 twitter users, about 13.000 users have been reached,
Asking tweetreach.com, shows also impressive numbers for reached users – well, just for the last 100 tweets, but see these numbers here: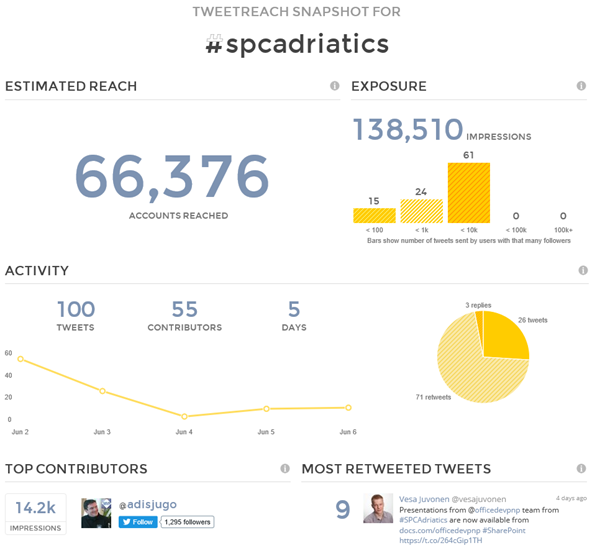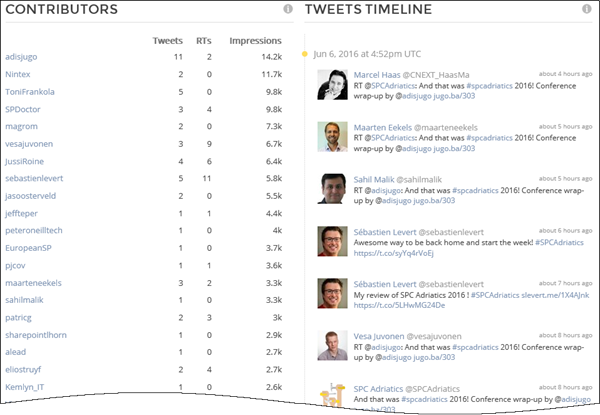 The Twitter Analytics was made with Plus One Social tool and with tweetreach.com.
Summary
We from atwork (magrom and @atwork) had a great time at the conference and hope you liked our sessions. Here are the links:
We hope you enjoyed SPC Adriatics as we did! Many thanks to Branka, Adis, Toni and Nenad for this great community event!
Categories: General, English, Event, Microsoft, MVP, Office365, SharePoint, atwork
Source: https://blog.atwork.at/post/SPCAdriatics-Social-Media-Echo