Welcome to the Advent season 2019! An initiative of Microsoft Azure MVP´s created an Azure Advent Calendar for 25 days on YouTube to learn Azure. Check it out!
See the videos at Azure Advent Calendar: "The one and only Azure advent calendar. Join us on the count down to Christmas with some amazing Azure content. Let's use December to learn Azure!"
The Azure Advent Calendar was an idea by UK-based Microsoft Azure MVPs Richard Hooper and Gregor Suttie. A bunch of Azure community members contribute to that cool initiative. Watch the videos and get 25 days of great content covering cool topics in Microsoft Azure. Every day there will be 3 videos with a blog article posted, this makes 75 short Azure topics and videos in total. Cool stuff!
See all upcoming videos and blog posts at azureadventcalendar.com and follow #azureadventcalendar and #azurefamily!
Today, on December the 1st, Simon Waight , Isidora Katanic and Jack Tracey started…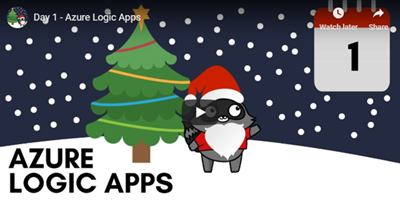 Check out azureadventcalendar.com and see the YouTube channel at Azure Advent Calendar. Happy watching and learning!
Categories: Azure, English, Microsoft, MVP, Video
Source: https://blog.atwork.at/post/Azure-Advent-Calendar-2019