Today, Microsoft launched Visual Studio 2017 in a two day worldwide online event. Now you can download the latest version of Visual Studio at www.visualstudio.com!
There have been local community events (see here). I joined the usergroup event at the Microsoft office in Vienna today. See some snapshots here.
Have a look at www.visualstudio.com to see what's new in Visual Studio 2017 and Visual Studio Online!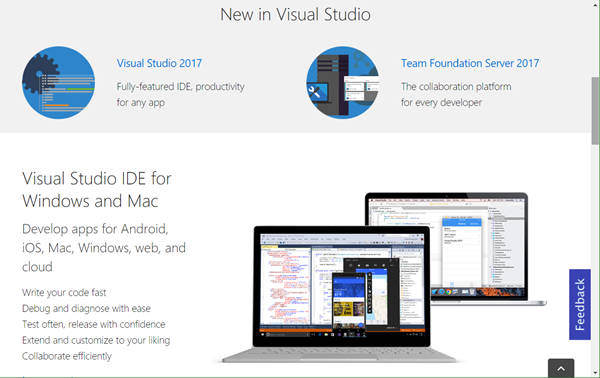 I stumbled about this article at Petri.com – check this out before installing Visual Studio 2017:
Visual Studio 2017 Is Not Supported on All Versions of Windows 10 and at Visual Studio 2017 Product Family System Requirements
The install process is smooth!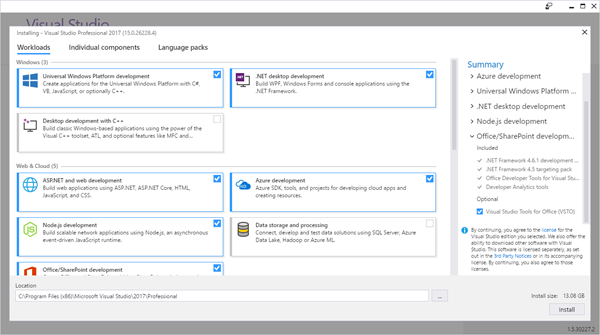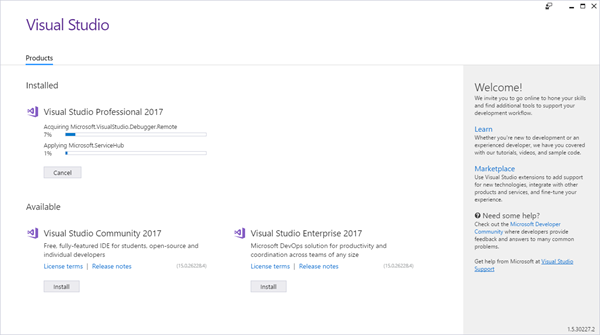 Developers, watch the webcasts and try it out!
Categories: Developer, English, Event, Microsoft, Mobile, Visual Studio, Windows
Source: https://blog.atwork.at/post/Download-Visual-Studio-2017-today